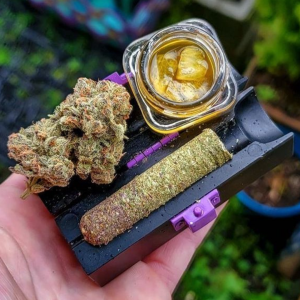 Cannabis cigars, or to use the popular term, cannagar, are made by compressing cannabis around a skewer and then rolling with cannabis plant's leaves. While many cannabis users are still fans of joints, cannabis cigars have slowly made their way into the market. These cannabis cigars are available in different variations; users can pick any size depending on their needs and preferences. Some excellent companies have directed their attention toward cannabis cigar molds, so consumers could easily make their own; one great example is Purple Rose Supply.
Cannabis Cigar Mold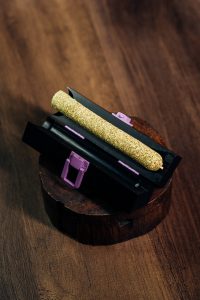 To make the perfect cannagar, you need a great cannabis cigar mold. These molds allow cannabis users to have fun their way and experience the unique element of creativity. Take the Purple Rose Supply's Cannamold kit as an example. It includes a mold that allows users to easily store and cure cannabis cigars. But that's not all it has. It comes with ten skewers, a wooden tip, a built-in funnel, and even a packing tool. Their most popular size, the Personal G2 CannaMold kit can fit 2-4 grams of cannabis with ease, making it an ideal choice for solo use. But if you are a fan of bigger sessions, you should check out their other products, like the Large G2 CannaMold Kit. Apart from the many things that we like about the concept, we're a big fan of the different variations. So you're the one who decides how long your cannagar will last. You can look for the smaller ones that will last a minimum thirty minutes. Or, if you have a big party at your place, you can use the bigger mold, which will last as long as two Fast and Furious movies!
Strains That You Can Choose for your Cannagar
The cannabis plant has some wonderful benefits, and we at The Sanctuary have realized the plant's true potential. Here are the two strains that we would totally recommend for your cannagar!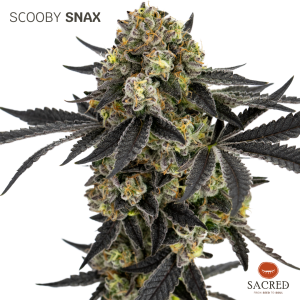 What makes the Scooby Snax strain so special? It is an Indica-dominant cross of the two other plant strains that can sometimes prove too heavy for even the pros. The strain has OG kush genetics. Hence, it is no surprise that those attributes are reflected in taste and smell. It has a mixed piney and grassy taste, primarily because of a very dominant terpene profile. As for the aromas, it will be an earthy and sweet kind of experience. Now that's a perfect pick for the cannabis cigar mold we discussed earlier, right? Key terpenes found in this strain include Limonene, Beta-Caryophyllene, and Beta Myrcene. The activation time is around five minutes.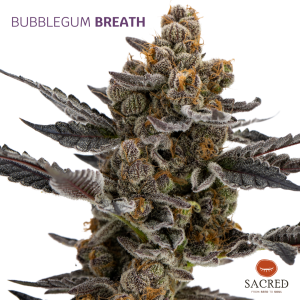 You could guess from the name, what to expect in terms of taste, couldn't you? The bubblegum breath strain offers a particularly sweet aroma. But that's from the one side only; you might get a little whiff of a diesel aroma from the other side. All in all, the strain is fully capable of making your body buzz. Users have reported that using the strain made them feel uplifted, euphoric, and creative. So, if you were looking for something creative to go along with your cannagar mold, here is the strain you should opt for! Again, this strain comes with a very happy terpene profile. Some terpenes include Beta Myrcene, Limonene, Linalool, Beta Pinene, and camphene.
Final Thoughts
When it comes to wanting to get the most out of your bud, cannagars are the move. Remember, the key to the perfect 'gar is to compress well! If you need some tips, check out this instruction guide available on the Purple Rose Supply's website. If you can stimulate your  creative instincts, creating your personalized cannagar will bring out the artist in you. Finding the right strain for your cannagar is one of the biggest challenges in this quest, we daresay you already have a couple of excellent options to consider already. On that optimistic note, we bid you farewell from this space! 
USE CODE: BESTBUDS20 TO GET 20% OFF AT PURPLEROSESUPPLY.COM!